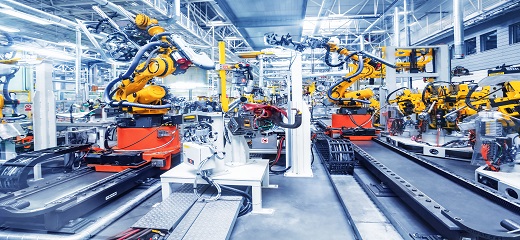 Global Market History and Outlook of Racing Drive Shaft Products
189290

02-May

Automotive

114

PDF

Arsta Research
Report Details

							As the global economy recovers in 2021 and the supply of the industrial chain improves, the Racing Drive Shaft market will undergo major changes. According to the latest research, the market size of the Racing Drive Shaft industry in 2021 will increase by USD million compared to 2020, with a growth rate of %.    

The global Racing Drive Shaft industry report provides top-notch qualitative and quantitative information including: Market size (2017-2021 value and 2022 forecast). The report also contains descriptions of key players, including key financial indicators and market competitive pressure analysis.  
 
The report also assesses key opportunities in the market and outlines the factors that are and will drive the growth of the industry. Taking into account previous growth patterns, growth drivers, and current and future trends, we also forecast the overall growth of the global Racing Drive Shaft market during the next few years. The global Racing Drive Shaft market size will reach USD million in 2028, growing at a CAGR of % during the analysis period.

Highlights-Regions

The Racing Drive Shaft market can be split based on product types, major applications, and important regions as follows:

  North America
  Europe
  Asia Pacific
  Latin America
  Middle East & Africa

Highlights-Players
Major Players in Racing Drive Shaft market are:
	GKN
	NTN
	Dana
	PST
	Drivelines NW
	Dynotech Engineering Services
	Denny
	QA1
	Neapco
	Fast Shafts
	The Driveshaft Shop
	IFA Rotorion
	NKN
	VEEM

Highlights-Types
Most important types of Racing Drive Shaft products covered in this report are:
	Aluminum Drive Shaft
	Steel Drive Shaft
	Carbon Fiber Drive Shaft

Application listHighlights-Application
Most widely Application of Racing Drive Shaft market covered in this report are:
	Electric Racing Car
	Fuel Racing Car
						

Table Of Content

Table of Content

1 Racing Drive Shaft Market Scope Analysis Introduction
1.1 Product Definition and Scope Introduction of Racing Drive Shaft
1.2 Market by Type
1.2.1 Global Racing Drive Shaft Market Size Growth Rate by Typ
1.2.2 Global Racing Drive Shaft Market Type Definitio
1.3 Market by Application
1.3.1 Global Racing Drive Shaft Market Size Growth Rate by Application
1.3.2 Global Rac

More...