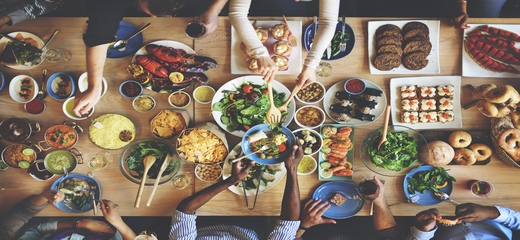 2020-2025 Global Nuts and Seeds Market Report - Production and Consumption Professional Analysis (Impact of COVID-19)
133152

23-Mar

Food

122

PDF

MRR
Report Details


							A nut is a simple dry fruit with one or two seeds in which the ovary wall becomes very hard (stony or woody) at maturity creating the shell. Any large, oily kernel found within a shell and used in food may be regarded as a nut.
This report elaborates the market size, market characteristics, and market growth of the Nuts and Seeds industry, and breaks down according to the type, application, and consumption area of Nuts and Seeds. The report also conducted a PESTEL analysis of the industry to study the main influencing factors and entry barriers of the industry.

In Chapter 3.4 of the report, the impact of the COVID-19 outbreak on the industry was fully assessed. Fully risk assessment and industry recommendations were made for Nuts and Seeds in a special period. This chapter also compares the markets of Pre COVID-19 and Post COVID-19.
In addition, chapters 8-12 consider the impact of COVID-19 on the regional economy.

Key players in the global Nuts and Seeds market covered in Chapter 13:
Big Tree Organic Farms
24 mantra
Nuts n Spices
Alpine Pacific Nut
Golden Gates Nuts
Planters
Aldrin Brothers
Chiltern Natural Foods
Royal Nuts
Nutiva
Diamond Foods
Ricky's Lucky Nuts
Blue Diamond Growers
Wonderful Pistachios & Almonds
California Gold Almonds
Tropical Foods
Jabsons

In Chapter 6, on the basis of types, the Nuts and Seeds market from 2015 to 2025 is primarily split into:
Pistachio
Badam
Walnut
Apricot Kernel
Chinese Chestnut
Peanut
Hazelnut
Macadamia
Cashew
Others

In Chapter 7, on the basis of applications, the Nuts and Seeds market from 2015 to 2025 covers:
Hypermarket/Supermarket
Departmental Store
Online
Others

Geographically, the detailed analysis of production, trade of the following countries is covered in Chapter 4.2, 5:
United States
Europe
China
Japan
India

Geographically, the detailed analysis of consumption, revenue, market share and growth rate of the following regions are covered in Chapter 8, 9, 10, 11, 12:
North America (Covered in Chapter 8)
United States
Canada
Mexico
Europe (Covered in Chapter 9)
Germany
UK
France
Italy
Spain
Others
Asia-Pacific (Covered in Chapter 10)
China
Japan
India
South Korea
Southeast Asia
Others
Middle East and Africa (Covered in Chapter 11)
Saudi Arabia
UAE
South Africa
Others
South America (Covered in Chapter 12)
Brazil
Others

Years considered for this report:
Historical Years: 2015-2019
Base Year: 2019
Estimated Year: 2020
Forecast Period: 2020-2025						

Table Of Content

Table of Content

1 Nuts and Seeds Market - Research Scope
1.1 Study Goals
1.2 Market Definition and Scope
1.3 Key Market Segments
1.4 Study and Forecasting Years

2 Nuts and Seeds Market - Research Methodology
2.1 Methodology
2.2 Research Data Source
2.2.1 Secondary Data
2.2.2 Primary Data
2.2.3 Market Size Estimation
2.2.4 Legal Disclaimer

3 Nuts and Seeds Market Forces
3.1 Glo

More...