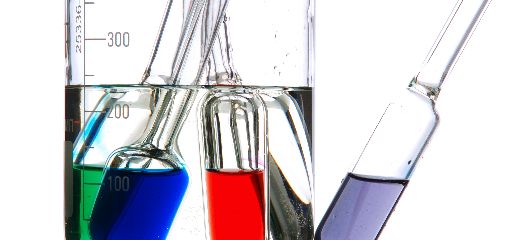 Global Lead Chromate Pigment Market Segment Size & Share, Market Status & Industry Trend under Historical and Forecast
184482

01-Jul

Chemicals and Materials

128

PDF

Arsta Research
Report Details

							As the global economy recovers in 2021 and the supply of the industrial chain improves, the Lead Chromate Pigment market will undergo major changes. According to the latest research, the market size of the Lead Chromate Pigment industry in 2021 will increase by USD million compared to 2020, with a growth rate of %.    

The global Lead Chromate Pigment industry report provides top-notch qualitative and quantitative information including: Market size (2017-2021 value and 2022 forecast). The report also contains descriptions of key players, including key financial indicators and market competitive pressure analysis.  
 
The report also assesses key opportunities in the market and outlines the factors that are and will drive the growth of the industry. Taking into account previous growth patterns, growth drivers, and current and future trends, we also forecast the overall growth of the global Lead Chromate Pigment market during the next few years. The global Lead Chromate Pigment market size will reach USD million in 2028, growing at a CAGR of % during the analysis period.

Highlights-Regions

The Lead Chromate Pigment market can be split based on product types, major applications, and important regions as follows:

	North America
	Europe
	Asia Pacific
	Latin America
              
Player list
	Dominion Color Corporation
	Hermeta
	CityCat
	Anupam Colors & Chemicals Industries
	Dynakrom
	China OCC Pigment Industry
	Hangzhou Chrome Pigment
	Swastik Interchem
	Kolor Jet Chemical
	Renu Colour Company
	Hangzhou Yingshanhua Pigment Chemical
	Vibfast pigments
	Nubiola
	Xinxiang Highland Pigments
	Hangzhou Mingyan Pigment Chemical
	Alliance Organics
	Sona Synthetics Products

Types list
	Pigment Yellow 34 (Lead Sulfochromate Yellow)
	Pigment Red 104 (Lead Chromate Molybdate Sulfate Red)

Application list
	Industrial Coatings
	Plastics Processing
	Road Marking
	Automotive Industry
	Others
						

Table Of Content

Table of Content
1 Lead Chromate Pigment Market Introduction and Overview
1.1 Lead Chromate Pigment Introduction
1.2 Research Purposes
1.3 Report Timeline
1.4 Market Size Analysis by Types
1.5 Market Size Analysis by Applications
1.6 Market Size Analysis by Regions
2 Global Market Growth Trends Analysis
2.1 Global Lead Chromate Pigment Market Size & Forecast (2017-2028)
2.2 Lead Chromate

More...