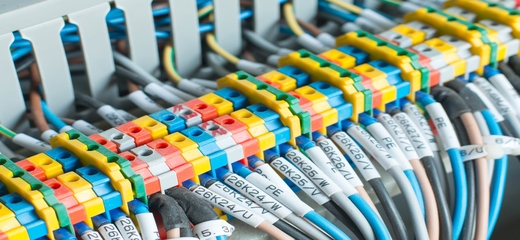 Global Computer-Aided Manufacturing Software Market Research Report 2022 - Impact of COVID-19 on the Market
59536

24-May

ICT

120

PDF

Maia Research Reports
Report Details

Computer-aided manufacturing (CAM) is the use of software to control machine tools and related ones in the manufacturing of workpieces.This is not the only definition for CAM, but it is the most common;CAM may also refer to the use of a computer to assist in all operations of a manufacturing plant, including planning, management, transportation and storage.Its primary purpose is to create a faster production process and components and tooling with more precise dimensions and material consistency, which in some cases, uses only the required amount of raw material (thus minimizing waste), while simultaneously reducing energy consumption.
The Computer-Aided Manufacturing Software market revenue was xx Million USD in 2017, grew to xx Million USD in 2021, and will reach xx Million USD in 2027, with a CAGR of xx during 2022-2027.

Considering the influence of COVID-19 on the global Computer-Aided Manufacturing Software market, this report analyzed the impact from both global and regional perspectives. From production end to consumption end in regions such as North America, Europe, China, and Japan, the report put emphasis on analysis of market under COVID-19 and corresponding response policy in different regions.

This report also analyzes the strategies for different companies to deal with the impact of COVID-19 in detail to seek a path to recovery.

Under COVID-19 Outbreak, how the Computer-Aided Manufacturing Software Industry will develop is also analyzed in detail in Chapter 1.8 of this report.

Major Players in Computer-Aided Manufacturing Software market are:
GRZ Software
Autodesk Inc.
EdgeCAM
Dassault Syst?mes
Cimatron Group
CAXA TECHNOLOGY CO., LTD
Camnetics, Inc
BobCAD-CAM, Inc
ZWCAD Software Co., Ltd
Bricsys NV
MecSoft Corporation
SolidCAM Ltd
PTC, Inc
Mastercam
Schott Systeme GmbH
Siemens Product Lifecycle Management Software Inc

Most important types of Computer-Aided Manufacturing Software products covered in this report are:
2D
3D

Most widely used downstream fields of Computer-Aided Manufacturing Software market covered in this report are:
Aerospace & Defense Industry
Shipbuilding Industry
Automobile & Train Industry
Machine Tool Industry
Others

Major Regions or countries covered in this report:
North America
Europe
China
Japan
Middle East and Africa
South America
India
South Korea
Southeast Asia
Others

In Chapter 3.4, the report provides analysis of the reasons behind price fluctuations.

In chapters 5, 6, and 7, the impact of COVID-19 on the different regions in both production and consumption end and SWOT analysis are pointed out.

In Chapters 8, the report presents company's recent development and strategies to deal with the impact of COVID-19.

Years considered for this report:
Historical Years: 2017-2021
Base Year: 2021
Estimated Year: 2022
Forecast Period: 2022-2027

Table Of Content

Table of Content

1 Computer-Aided Manufacturing Software Introduction and Market Overview
1.1 Objectives of the Study
1.2 Overview of Computer-Aided Manufacturing Software
1.3 Computer-Aided Manufacturing Software Market Scope and Market Size Estimation
1.3.1 Market Concentration Ratio and Market Maturity Analysis
1.3.2 Global Computer-Aided Manufacturing Software Revenue and Growth Rate f

More...