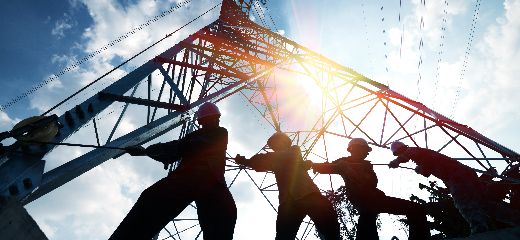 2020-2025 Global Coal and Processed Coal Market Report - Production and Consumption Professional Analysis (Impact of COVID-19)
49873

01-Jun

Construction

131

PDF

MRR
Report Details

							Coal is a flammable black or brown-black sedimentary rock that typically occurs in rock formations or veins known as coal beds or coal seams. Because of later exposure to elevated temperatures and pressures, the harder form of coal can be considered metamorphic, such as anthracite. Coal is mainly composed of carbon, together with different amounts of other elements, mainly hydrogen, sulfur, oxygen and nitrogen.
This report elaborates the market size, market characteristics, and market growth of the Coal and Processed Coal industry, and breaks down according to the type, application, and consumption area of Coal and Processed Coal. The report also conducted a PESTEL analysis of the industry to study the main influencing factors and entry barriers of the industry.

In Chapter 3.4 of the report, the impact of the COVID-19 outbreak on the industry was fully assessed. Fully risk assessment and industry recommendations were made for Coal and Processed Coal in a special period. This chapter also compares the markets of Pre COVID-19 and Post COVID-19.
In addition, chapters 8-12 consider the impact of COVID-19 on the regional economy.

Key players in the global Coal and Processed Coal market covered in Chapter 13:
Sasol Mining
Glencore
Xstrata Coal
Anglo American Thermal Coal
Exxaro Resources
ICIJ
BHP Billiton's Energy Coal South Africa (BECSA)
AAMEG
Glencore Xtrata

In Chapter 6, on the basis of types, the Coal and Processed Coal market from 2015 to 2025 is primarily split into:
Coal
Processed Coal

In Chapter 7, on the basis of applications, the Coal and Processed Coal market from 2015 to 2025 covers:
Metallurgy
Chemical industry
Power generation

Geographically, the detailed analysis of production, trade of the following countries is covered in Chapter 4.2, 5:
United States
Europe
China
Japan
India

Geographically, the detailed analysis of consumption, revenue, market share and growth rate of the following regions are covered in Chapter 8, 9, 10, 11, 12:
North America (Covered in Chapter 8)
United States
Canada
Mexico
Europe (Covered in Chapter 9)
Germany
UK
France
Italy
Spain
Others
Asia-Pacific (Covered in Chapter 10)
China
Japan
India
South Korea
Southeast Asia
Others
Middle East and Africa (Covered in Chapter 11)
Saudi Arabia
UAE
South Africa
Others
South America (Covered in Chapter 12)
Brazil
Others

Years considered for this report:
Historical Years: 2015-2019
Base Year: 2019
Estimated Year: 2020
Forecast Period: 2020-2025						

Table Of Content

Table of Content

1 Coal and Processed Coal Market - Research Scope
1.1 Study Goals
1.2 Market Definition and Scope
1.3 Key Market Segments
1.4 Study and Forecasting Years

2 Coal and Processed Coal Market - Research Methodology
2.1 Methodology
2.2 Research Data Source
2.2.1 Secondary Data
2.2.2 Primary Data
2.2.3 Market Size Estimation
2.2.4 Legal Disclaimer

3 Coal and Processed 

More...