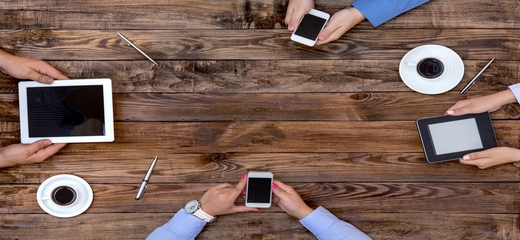 Global Biological Microscope Market Research Report 2022 - Impact of COVID-19 on the Market
28366

01-Mar

Consumer Electronics

99

PDF

Maia Research Reports
Report Details

A biological microscope is usually an optical microscope used to observe cells, tissues and other biological samples. Multiple objective lenses can be connected, which allows the magnification of these microscopes to be 10 to 1000 times or higher. Since these systems are primarily used to view very flat samples (eg microscope slides, culture dishes, well plates, etc.), the objective lens has a shorter working distance and a higher numerical aperture. Some specialized versions of these microscopes are capable of fluorescence imaging and, more specifically, fluorescence microscopy.
The Biological Microscope market revenue was xx Million USD in 2017, grew to xx Million USD in 2021, and will reach xx Million USD in 2027, with a CAGR of xx during 2022-2027.

Considering the influence of COVID-19 on the global Biological Microscope market, this report analyzed the impact from both global and regional perspectives. From production end to consumption end in regions such as North America, Europe, China, and Japan, the report put emphasis on analysis of market under COVID-19 and corresponding response policy in different regions.

This report also analyzes the strategies for different companies to deal with the impact of COVID-19 in detail to seek a path to recovery.

Under COVID-19 Outbreak, how the Biological Microscope Industry will develop is also analyzed in detail in Chapter 1.8 of this report.

Major Players in Biological Microscope market are:
Olympus
Nikon
Meiji Techno
Labomed
Mitutoyo
Phenix Optics
Zeiss
Novel Optical
National Optical
Celestron
Leica
Levenhuk
Swift
Euromex
Hangzhou Jinjiang Group
Motic
Fein Optic

Most important types of Biological Microscope products covered in this report are:
Optical Microscope
Electron Microscope
Scanning Probe Microscope

Most widely used downstream fields of Biological Microscope market covered in this report are:
Cell biology
Pharmacology
Toxicology
Clinical/pathology
Biomedical engineering
Neuroscience
Pulp & Paper

Major Regions or countries covered in this report:
North America
Europe
China
Japan
Middle East and Africa
South America
India
South Korea
Southeast Asia
Others

In Chapter 3.4, the report provides analysis of the reasons behind price fluctuations.

In chapters 5, 6, and 7, the impact of COVID-19 on the different regions in both production and consumption end and SWOT analysis are pointed out.

In Chapters 8, the report presents company's recent development and strategies to deal with the impact of COVID-19.

Years considered for this report:
Historical Years: 2017-2021
Base Year: 2021
Estimated Year: 2022
Forecast Period: 2022-2027

Table Of Content

Table of Content

1 Biological Microscope Introduction and Market Overview
1.1 Objectives of the Study
1.2 Overview of Biological Microscope
1.3 Biological Microscope Market Scope and Market Size Estimation
1.3.1 Market Concentration Ratio and Market Maturity Analysis
1.3.2 Global Biological Microscope Revenue and Growth Rate from 2017-2027
1.4 Market Segmentation
1.4.1 Types of Biologica

More...