Introduction: What is market research?
Market research is the process of gathering information about consumers and markets. It can be used to identify new market opportunities and to assess the potential for success of new products or services. Market research can also be used to monitor competition and to track consumer trends.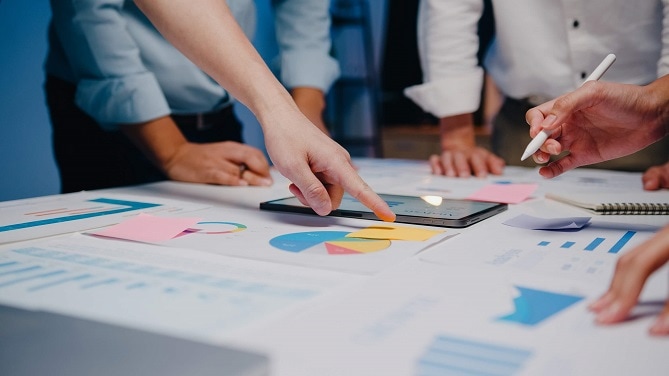 There are two main types of market research: primary research and secondary research. Primary research is conducted by companies themselves, through surveys, interviews, focus groups, and other methods. Secondary research is conducted by third-party organizations such as market research firms, trade associations, and government agencies.
Companies use market research to make decisions about what products or services to offer, how to price them, and where to sell them. They also use it to understand what consumers want and need, and to track changes in consumer behaviour.
Qualitative vs. Quantitative
There are two main types of market research: qualitative and quantitative. Qualitative market research is used to gain an in-depth understanding of customers, their needs, and how they think. This type of research is usually more exploratory and involves interviews and focus groups. Quantitative market research is used to collect numerical data that can be analysed to understand customer behaviour. This type of research is usually more structured and involves surveys.
Qualitative market research is often used at the beginning of a project to generate ideas and get a better understanding of the topic. It can be used to identify trends, understand customer motivations, and build personas. Quantitative market research is often used to validate hypotheses generated from qualitative research or to test specific hypotheses. It can be used to measure customer satisfaction, brand awareness, or track conversions.
Why is market research important?
In order to make sound marketing decisions, businesses need to understand their target market. This process of learning about a group of potential customers is called market research. Through market research, businesses can learn about the needs and wants of their target market, as well as their buying habits. This information is essential for businesses who want to create products and services that meet the needs of their customers.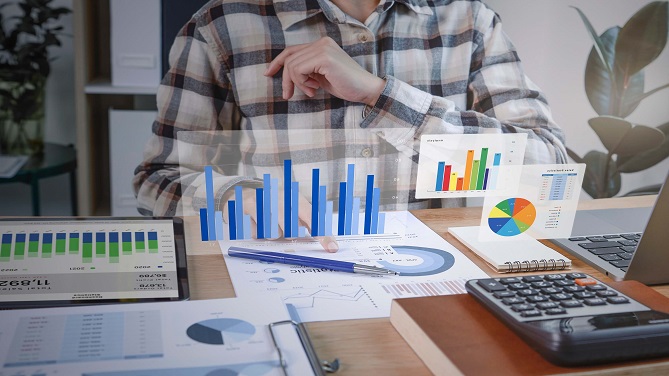 Additionally, market research can help businesses to better understand their competition. By knowing what other businesses are doing in the marketplace, companies can make adjustments to their own marketing strategies in order to better attract customers. Lastly, market research can also help businesses to gauge customer satisfaction with current products and services. By conducting surveys and focus groups, businesses can obtain feedback from customers that can be used to improve existing offerings.
The process of conducting market research
Market research is a process of gathering and analysing information about consumers and the market. It can be used to assess the feasibility of a new product or service, to determine the best marketing strategy, or to gauge customer satisfaction. Market research is an essential tool for businesses of all sizes.
Two main types of market research: primary and secondary. Primary research involves collecting data directly from consumers through surveys, interviews, or focus groups. Secondary research uses data that has already been collected, such as census data or industry reports.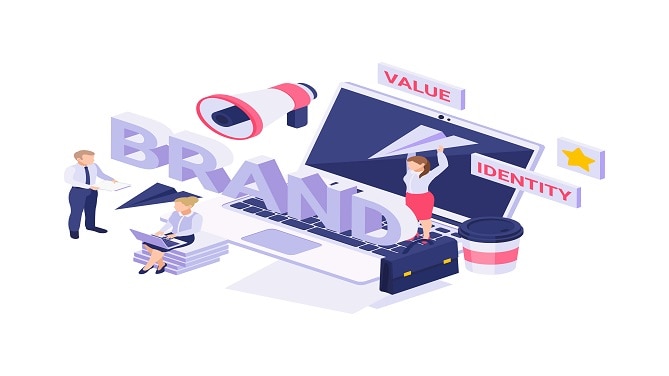 Research is essential when starting a business. This includes market research. It is important to identify your target market and determine their needs and desires. Your business plan should include all of these details.
There are many ways to go about doing market research. You can start by talking to people in your target market and seeing what they want from a business like yours. You can also look at data from other businesses in your industry to see what has worked for them in the past.
Tips for conducting effective market research
Conducting market research is critical for any business that wants to remain competitive and relevant. There are many different ways to conduct market research, but not all of them are effective. Here are a few tips to help you conduct effective market research:
1. Know your goals. Before you even start conducting market research, you need to know what you hope to achieve. What do you want to learn about your target market? What questions do you need answered? Having clear goals will help you design an effective market research plan.
2. Use multiple methods. Don't rely on just one method of collecting data. Use a mix of qualitative and quantitative methods to get the most accurate picture of your target market. Qualitative methods, like focus groups and surveys, can help you understand people's attitudes and behaviours.
Conclusion
When it comes to market research, there are a few key things to keep in mind. First, always start with your target audience. Who are you trying to reach? What are their needs and wants? Once you have a good understanding of your target audience, you can move on to the next step: planning your research.
There are a few different ways to collect data, but the most important thing is to make sure your questions are clear and concise. You want to be able to get the information you need without overwhelming your respondents. Lastly, once you have all of your data, it's time to analyse it and see what conclusions you can draw.
Remember, market research is an important part of any business plan. By taking the time to do it right, you can set yourself up for success.